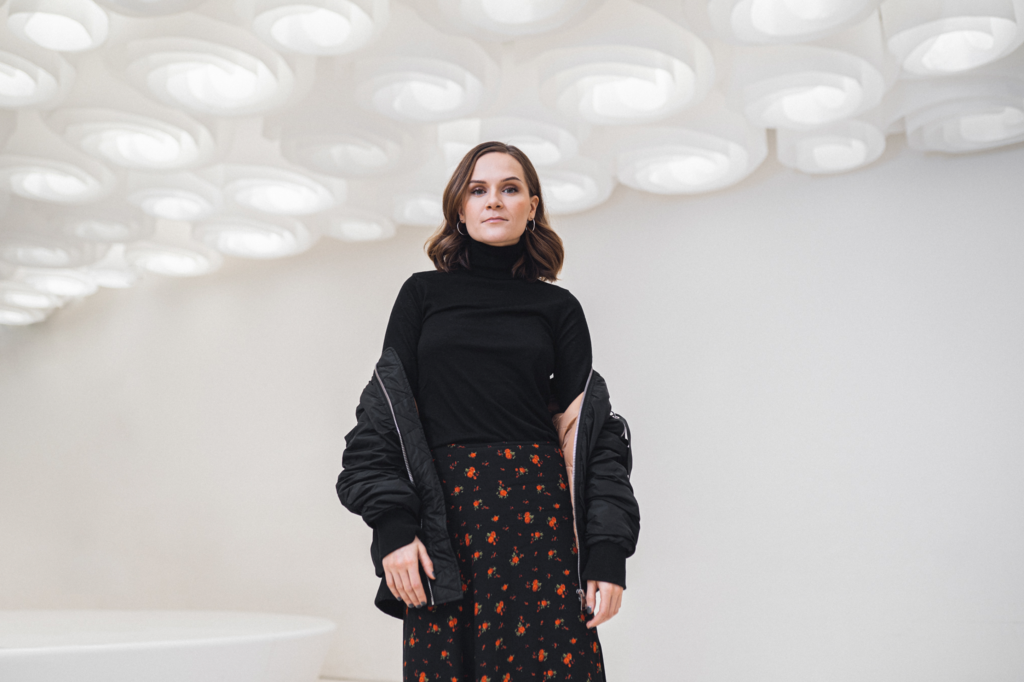 Photo: Atte Mäläskä
What's up, Ronja Salmi? (Mitä mietit, Ronja Salmi?) is a topical reportage TV series hosted by Ronja Salmi. The show touches on subjects relevant to young adults such as sexuality, mental health, drugs, and interpersonal relationships.
The show aired for three seasons on Yle TV2 and on-demand at Yle Areena. Published alongside were the Now what, Ronja Salmi? (Mitä vielä, Ronja Salmi?) podcast and a heap of content on Salmi's Instagram account. Ronja's followers participated in whittling down the possible subjects for the show and helped connect her to suitable interviewees.
Ryöväri's Ronja Salmi and Veera Ojola were collaborators on the writing team of the show. Ryöväri also developed and executed the show's social media strategy.
"The concept is fresh and modern. No sitting around in studios — Salmi tours around interviewing people from schoolchildren to pensioners, from MPs to researchers. She isn't afraid to put herself on the line, examining each subject through her own lived experiences as well."

Excerpt from Helsingin Sanomat's review on 26 February 2018
Trailer for the third season on Yle Areena (geo-restricted)
Watch Mitä mietit, Ronja Salmi? on-demand at Yle Areena (geo-restricted)
.